What Is Amazon Store?
Amazon's in-store is one of the key features for brands to drive sales and increase shopper loyalty.
Amazon Stores is the new DIY (Do-It-Yourself) solution, which allows sellers & vendors to set up their own brand stores on Amazon.com. The feature is exclusively designed to provide customers with an immersive and rich virtual shopping experience.
In short, it is a free self-service product, which enables a brand owner to create and design multi-page stores in order to highlight their products, value proposition, and brands on Amazon.
Note: Setting up an Amazon Store is easy, completely self-service, and absolutely FREE for any Amazon seller or vendor who is a Brand Owner.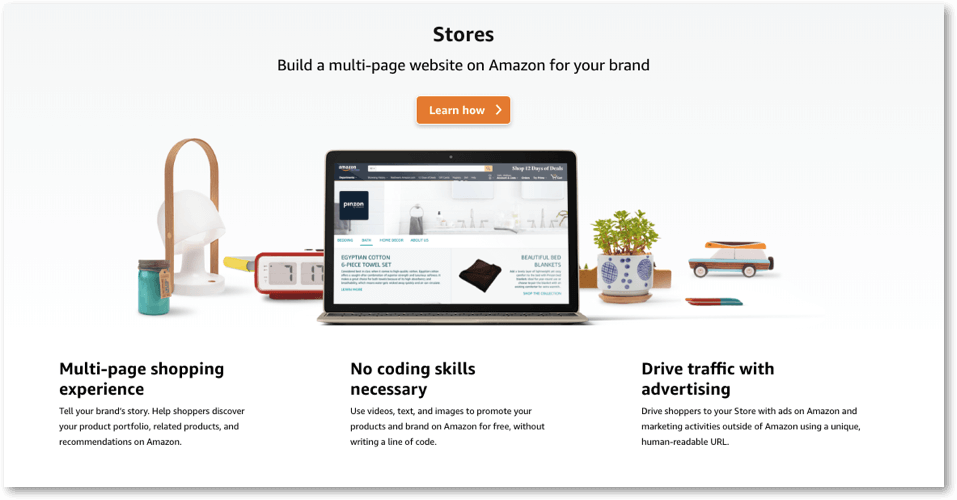 Why Should You Create An Amazon Store?
The main purpose of creating an Amazon Store is to drive shopper engagement. Since it is a created destination for buyers to learn about different brands and shop different products in one place, it makes it ideal as all as convenient for them to shop.
A "Store" provides excellent brand-centric shopping experience on both Mobile and Desktop platforms.
Fast-Trade team can create an excellent brand page for you to increase your visibility then sales.